A Guide To Citibank Online Banking
Citybank was founded in 1812 and has its headquarters in New York City. CitiBank is one of the major banks worldwide that offers online banking services. Many people are aware that the bank is already famous for its credit services but with the advent of the internet, this financial institution also saw fit to go online to provide consumers a convenient way of banking anytime, anywhere. Citi® online banking allows customers the ability to manage their finances easily and avail of the best deals.
CitiBank Online Banking
CitiBank is a part of the Citigroup, a leading global financial services company with an estimated 200 million customer accounts. Citigroup currently has branches in more than 100 countries providing a wide range of financial products and services such as consumer, corporate and investment banking, securities brokerage and wealth management. In Asia, CitiBank is the recipient of the Best Consumer Internet Bank award given by Global Finance.
CitiBank believes in the internet as a powerful channel for providing banking services 24/7. Today, it offers varied features in internet banking to meet the customers' financial needs round the clock, every day of the week. With easy access and convenience, any consumer can do not just one but even multiple transactions in a few clicks in the comforts of the home or office.
Opening a savings or checking account is definitely possible with CitiBank internet banking. You can also view the summary balances of your accounts on the site and monitor your transactions. To get details of your transactions, the Quicken, MS Money and Excel formats are available to assist you in your financial analysis.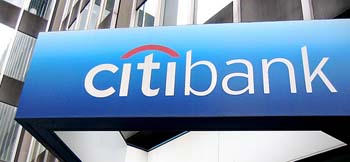 CitiBank's online checking account is free and therefore a good option for people who don't often deal with cash. Most transactions here don't cost at all and if they do, only nominal fees are charged. A consumer can request to open a new account online absolutely free of charge and a bank representative will immediately call you to help you in completing your request. No need to pay for a check card and with an online account, a client is still eligible for rewards including cash, miles, merchandise points or sweepstakes entries. As for your checkbook, you can always order online and have it delivered to your mailing address. Your name will even be printed on the checkbook at no extra cost.
For term deposits, you can open an account by transferring funds from another account. Additionally, you can also provide instructions on the maturity disposition of your term deposits once you already have the account. You can then choose to rollover the interest or transfer the principal and interest to a checking or savings account. Another thing you can do here is the ability to view current interest rates for your term deposits regardless of the currency you're using. A great feature of this account is the fact that you can opt to be reminded of the maturity date of your term deposit through an SMS or email. This can be accomplished by enrolling first in the CitiBank alerts service.
CitiBank offers some of the best promotions available to those who use its online banking services so it's highly recommended that you check its site every now and then. Try online banking and you will be surprised at the convenience you will experience in managing your money. For more information please visit CitiBank Online
CitiCards
Citibank has a large number of credit cards so I'm sure you can find one that will suit your banking needs. Their selection includes rewards cards, travel cards, cash back and savings cards, balance transfer cards and business cards. Here are a few cards for you to consider, choose one that best suits your banking needs. Don't forget to read the fine print!!
Citi® Simplicity® Visa® Credit Card - no annual fee, no late fees or penalty rate


Citi® Platinum Select® AAdvantage® World MasterCard® Credit Card - American Airlines travel rewards


Citi Thankyou® Preferred Visa® Credit Card - earn reward points on purchases


Citi® Dividend Platinum Select® Visa® Credit Card - no annual fee, cash back on qualifying purchases
Find out more about Citibank credit card options.
Citibank Job Opportunities
Looking for a career in the banking industry? Follow the link below to find current job opportunities at Citibank. Search for a job with Citibank and begin your finance career today!
Career opportunities with Citibank - Citibank Jobs
Latest Citibank Online Banking News
Citi Foundation's Pathways to Progress Expands Globally with a Three-Year $100 Million Commitment to Prepare 500,000 Young People for Today's Competitive Job Market
Citi was a sponsor of the US Athletic Team for the 2014 Winter Olympic Games in Sochi, Russia.
Citibank is launching a limited test of CitiMobileSnapShot which will enable customers to view updated balances and check their last 15 transactions without having to log in to their account.
Citibank was ranked best U.S. Bank Secure Website by Forrester
Citibank Online Banking Resources