Voya Financial Services
ING Direct USA was purchased by Capital One and began operating under its rebranded name as Voya Financial in April 2014. Voya Financial has its headquarters in New York City and offers financial, retirement, investment and insurance services to retail and institutional clients.

Voya Financial advisors can help you plan for the future to ensure you have enough money saved for retirement. They offer a variety of financial products and services to help plan your financial future and tools that will help you to determine your needs and whether you are on track to meet your financial goals.
Voya Retirement Plans
Have you saved enough money for your retirement? With the decline in company pensions, people living longer, and the rise in inflation it is imperitive that people save and budget for retirement. The amount you will receive from the government in old age pension will not be enough to live on.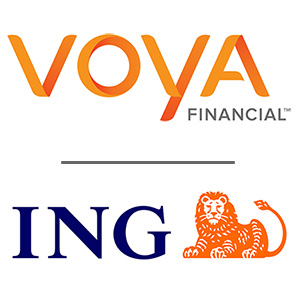 It is more important than ever for individuals to take responsibility for their finances during retirement and Voya Financial is here to help you get there!
Voya Financial Advisors can help you create a plan that will help you to reach your long term financial goals. Retirement may be a long way off but the sooner you start saving the further ahead you'll be.
Workplace Retirement Plans
Voya serves over 47,000 workplace retirement plans for over 5 million participants. Different types of organizations qualify for different plans.
401k Retirement Plan - you must be an employee of a plan sponsor of a 401k to participate.
403b Retirement Plan - a 403b plan can only be sponsored by a public school.
401a Retirement Plan - employer determines who is eligible to participate in the plan.
457 Retirement Plan - supplemental plan offered if your employer is government, state or local law.
SEP IRA's Retirement Plan - small business owner can administer this plan for their employees.
Simple IRA's Retirement Plan - for businesses and organizations employing up to 100 people.
Annuities
An annuity is an insurance product that pays you an income amount based on your principal payment. There are a variety of annuities you can choose from depending on your needs. If you want to grow your retirement savings, protect your savings from loss or offer death benefits to protect your beneficiaries Voya financial has a product to suit you. To find out more information about these products call 855-ONE-VOYA today!
Voya Life Insurance
Life insurance offers financial protection to your loved ones in the event of your death. Voya offers a number of customizable policies with tax benefits to help protect your financial future, provide for your loved ones and perhaps add to your retirement income. The types of life insurance available are Term Life, Universal Life, Indexed Universal Life, and Variable Universal Life
College Savings
With the ever increasing costs of post secondary education it is important to plan ahead and start saving early to take advantage of compounding interest. There are a variety of options available to you and it is important for you to determine the best option for your family.
529 Plan - state sponsored, tax deferred earnings and income tax-free withdrawals.
Coverdell Education Savings Account - similar benefits to 529 Plan with different income and contribution limits.
UGMA/UTMA Account - no contribution limits, full control of funds when they come of age.
Trust for the Benefit of a Student - no contribution limits, fewer restrictions but no tax advantages.
Employee Benefits
Voya Careers
Looking for a career in the banking industry? Follow the link below to find current job opportunities at Voya Financial. Search for a job with Voya and begin your finance career today!
Career opportunities with Voya - Voya Jobs
Latest News from Voya Financial
ING Direct USA is now owned by Capital One. Moving forward, Capital One's direct banking subsidiary will be known as Voya Financial
Need advice regarding your financial future? Call 877-665-8544 today to speak with a financial advisor at Voya
Voya Financial Services